PROJECT
exhibition landscape
CHENGDU
Qinglong Lake Sports Park Landscape
project type: exhibition landscape
client:Chengdu kaiyuan real estate development co. LTD
site location:Longquanyi District
size:27487㎡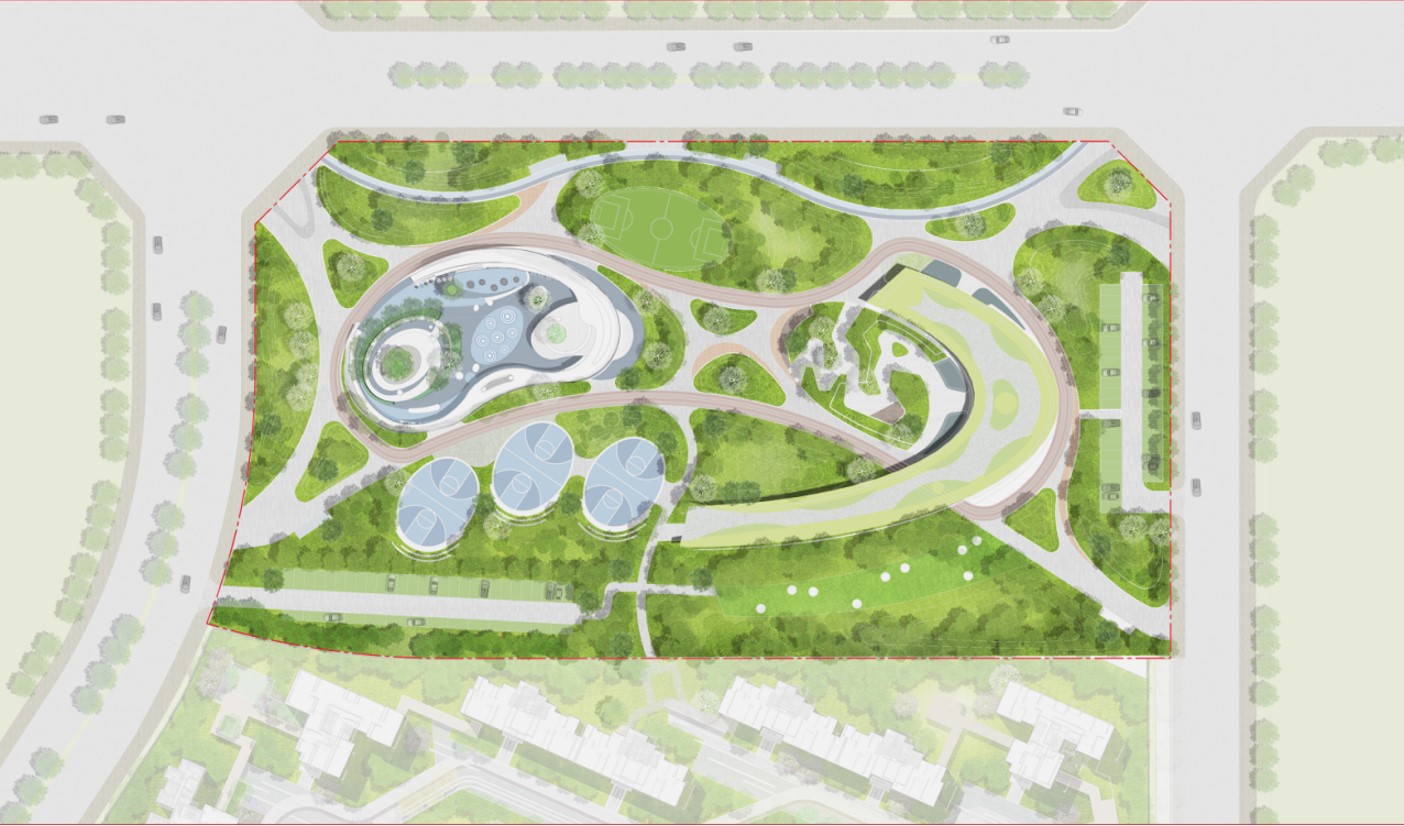 Master Plan
Project Description
Qinglong Lake Sports Park focuses on building as a demonstration area of Qinglong Lake sports park, with integrated design of architecture and landscape. The architecture is defined as the forest library, while the landscape is defined as the full-age activity field with forest theme.
According to the different age of children to age design.
The "Bird's Nest" forest full-age activity field is surrounded by the special-shaped gallery and structure. According to the features of the field, children's entertainment facilities such as spring ball, climbing rope net, hiding rope bag, ball ball, swing, parent-child seesaw, trampoline, balanced petal, sand pit, sliding tunnel and rotating slide are set up. Lavabo and direct drinking water facilities are equipped around.